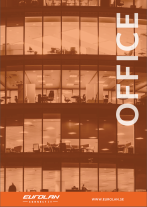 To make it a little easier for you as an installer and customer, we are working on developing product catalogues that focus on specific installation areas.

First out was the Residential, apartment and villa. You can find it under LITERATURE.

Now Office is ready, all our products you may need for office installations.
At the right you have the catalogue in pdf format, but if you want a physical sample please contact us at info@eurolan.se and enter your name and
address, and we will send a copy to you!